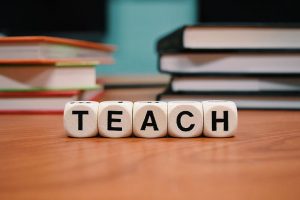 A CALL TO ACTION!
Call your elected officials!
Governor Abbott
(512) 463-2000
Lt. Gov. Dan Patrick
(512) 463-5342
SBOE Board Members
1) Demand the TEKS not be changed;
2) US and Texas history not be rewritten, and
2) the SBOE follow Texas law and align curriculum accordingly. Voting is next week!
---
The School Board of Education (SBOE) will be voting to adopt major changes to the Social Studies curriculum next week (8/29—09/2).

These changes come recommended by TEKS Work Group committee members who are nominated by the SBOE.

TEKS, or Texas Essential Knowledge and Skills, are guides and standards used by educators to meet the core competencies of the subject matter.

What's at stake in social studies education is the acceptance of new standards that are revisionist and ideologically-biased. Since TEKS are revised every 12 years, this makes next week's vote much more consequential.

If adopted, the TEKS will become effective in the 2023-24 school year and after 12 years, the next generation of children will have been raised with a prejudiced view of America and of the Great State of Texas.

We need our SBOE members to reject the proposed curriculum and remain true to teaching proper American exceptionalism, U.S. history and our founding documents, as well as the main historical concepts about Texas.

There are significant concerns with the proposed curriculum; here are two:
Globalist worldview instruction—There's a pronounced emphasis to view history in a broader, more global perspective. As such, there is less instructional time allotted to U.S. and Texas history in order to mitigate the time constraints with teaching new material. The necessary streamlining process resulted in removal of duplicative instruction; duplicative being highly subjective and translated to the removal of important historical events.
Marxist revisionist instruction— This article from the Texas Freedom Network (not a conservative organization!) offers great insight into the liberal mindset behind the rewriting of history, and urges the glorification of communist organizations and leaders in the U.S. including the Black Panthers, Angela Davis, and Cesar Chavez.

https://tfn.org/cms/assets/uploads/2018/02/FINALteksFeb2018.pdf
---
REFERENCES (click for more info)

Most recent update from the TEA/SBOE:
SBOE Receives Update on Social Studies TEKS Review | Texas Education Agency

Drafts/Recommendations from work groups:
Work Group F Social Studies Recommendations K-8
Work Group D Draft Recommendations K-8

News articles:
Texas SBOE discusses proposed changes to social studies curriculum | kvue.com
Conroe ISD adapts to new legislation, library policies | Community Impact

Liberal viewpoint:
Why Social Emotion Learning (SEL) For Kids Is Under Attack
SEL is the Latest Flashpoint in the Education
Texas Freedom Network Calls on SBOE to Teach the Truth

Conservative viewpoint
Urgent TEKS—Takes Action! | Jaco Booyens
Texas SBOE Radical Rewrite of Texas and US History | Katy Christian Magazine